View Larger Image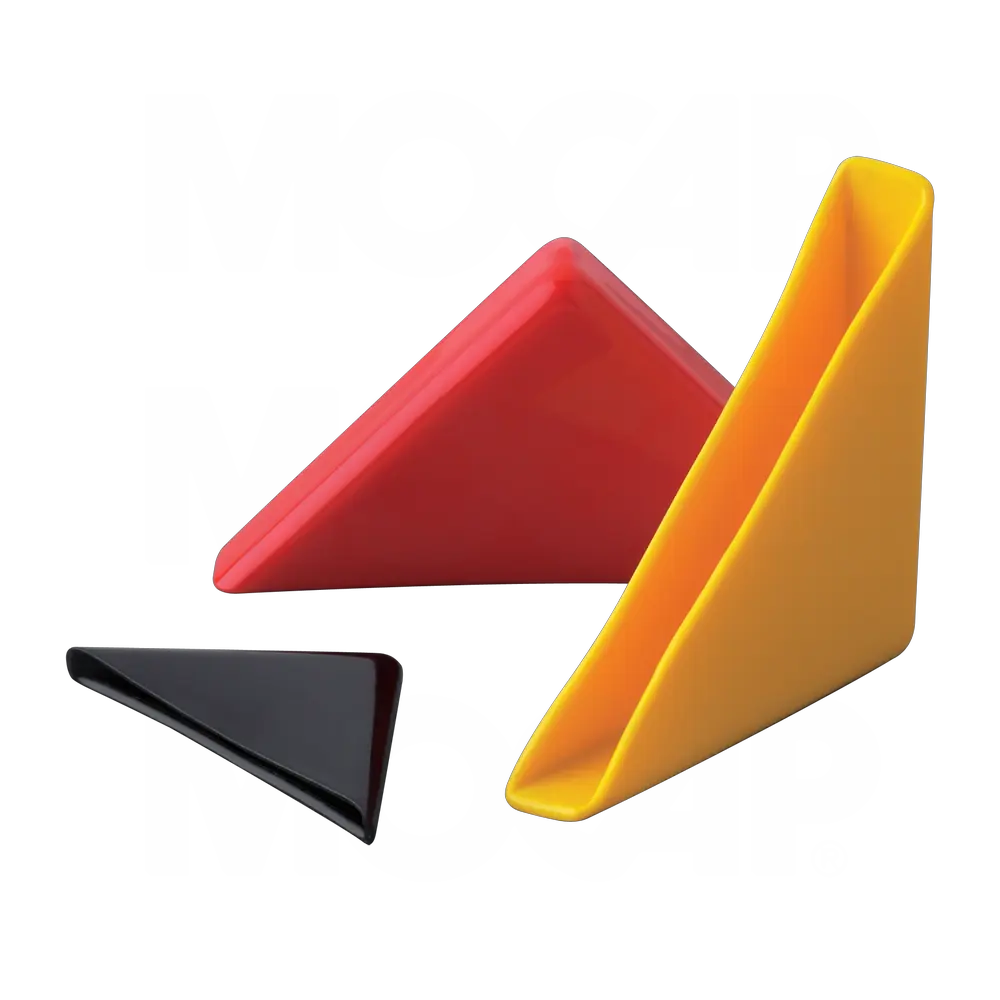 Material: Vinyl
Snug Fit, but Easily Removed
Flexible Yet Durable - Won't Split, Tear or Shred
Prevents Chips and Breakage During Shipping and Storage
Stretches for a Snug Fit but Won't Split, Tear or Shred
Part #
Description
To Fit Glass Size
Inside Width

Min Length

Max Length

Wall Thickness

Color
Stocked Length


in

Box

/

Mini

/

Micro


QTY
Buy Online
More info
VCC9340
Vinyl Corner Covers - .062 CORNER COVER X ?
1/16" (1.59mm)

1.6

12.7

38.1

0.055

1.4

~
-

--

--

--

VCC9482
Plastic Corner Covers - 1/8 CORNER COVER X ?
1/8" (3.18mm)

3.2

12.7

44.5

0.060

1.5

Yellow

1.5

2640

528

52

VCC9483
Vinyl Plastic Corner Covers - 1/4 CORNER COVER X ?
1/4" (6.35mm)

6.4

12.7

50.8

0.060

1.5

Black

2

2700

540

54

VCC9460
Glass Corner Protector - 3/8 CORNER COVER X ?
3/8" (9.53mm)

9.5

12.7

63.5

0.075

1.9

Blue

2

1890

378

37

VCC9459
Plastic Corner Protectors for Glass - 1/2 CORNER COVER X ?
1/2" (12.7mm)

12.7

12.7

63.5

0.075

1.9

Red

2

1350

270

27

VCC9489
Colored Rubber Glass Protector - 3/4 CORNER COVER X ?
3/4" (19.05mm)

19.1

12.7

63.5

0.060

1.5

Black

2

1350

270

27

Part #
Description
To Fit Glass Size
Inside Width

Min Length

Max Length

Wall Thickness

Color
Stocked Length


in

Box

/

Mini

/

Micro


QTY
Buy Online
More info
Legend:
- Add to Cart
- View Price
| | |
| --- | --- |
| | These items may be available in other colors. Please contact MOCAP Sales or Customer Service for more information. |
Micropacks are only available for purchase through our online store.
Not Quite Sure What You Need? Want to Consider Another Type or a Different Material?
Consult MOCAP's Exclusive
Application Advisor
for Assistance.
Vinyl Corner Covers - Information
MOCAP Vinyl Plastic Corner Covers are flexible but tough corner protectors. These plastic corner covers stretch just enough for a perfect fit on the corners of glass and other flat square corner products. MOCAP Corner Protectors are stocked in sizes to fit most common sizes of plate glass.


Durable and Flexible
Sizes to fit 1/16" through 3/4" Glass
Prevents Chips and Breaks
Use for Color Coding Sizes
We keep on-hand stock of each size of our corner protectors, so they are ready for immediate shipment. See the chart below for size & material color information for these stocked items.